About Bill Plattes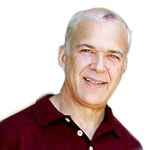 Bill Plattes has been making custom gold jewelry since 1971. He has a vast range of experience, and does all of the work himself, from the stone cutting to the gold work.
He prefers to work closely with his customers to ensure their full satisfaction. His favorite work is with Australian opal, his area of specialty.
His opal pieces are well known in the Twin Cities for their durability, quality of craftsmanship, and beauty.

He makes jewelry for all occasions, such as commitments, weddings, anniversaries, engagements, and other items on a one on one, piece by piece basis.
Bill lives with his family in his hometown of St. Paul, Minnesota.
Custom work is done by appointment. For more information or to see samples of his finished work call 651-646-1635, or email him at [email protected]. Feel free to browse through the online gallery.

A Fine Eye for Detail
My stone inlay work (including opal) features the use of very thick, solid material…no slivers or veneers…ever! Thick stone makes a better ring. I make the setting with precision employing my designs or one provided by you.
I cut the stone(s) after the setting is ready, carefully cutting and carving the stone to conform to the bottom cell it will rest in. Cutting and fitting by hand with a straight wall technique and other proprietary processes combine to make a Bill Plattes ® inlay ring. Thick stone, comfortable shapes and practical, solid settings add up to your satisfaction.
I use natural gem opal rough imported from my friends in South Australia. This area produces some of the best opal in the world. I have many designs featuring recessed Australian opal….the setting protects the opal from abrasion. Combine the thick recessed opal with ring shapes that tend not to rotate on your finger and you really have something special.

Recently, I acquired a trustworthy source for Mexican Fire Opal rough. This is different from Australian opal with beautiful colors and patterns. Look for items featuring Mexican opal in my online store.
Also on hand are lapis (blues), Sugilite (purples), natural turquoise, black jade, green jade, white jade as well as petrified woods, petrified dinosaur bone (great pattern) and agates, jaspers and gem coral. These stones and others can be used alone or with diamonds or other gems.
I have a process for working successfully with customers from anywhere. If you have a project, I can make it a reality. Call or email for details.